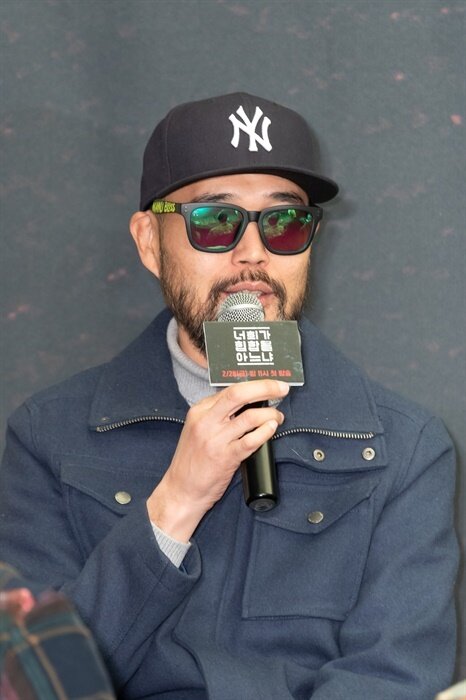 Rapper Lee Hyeon-bae/ Photo courtesy of Mnet © News 1
During the autopsy of the late Lee Hyun-bae, a 45RPM member of the group and DJ DOC Lee Haneul's younger brother, an oral finding that the cause of death was presumed to be heart disease came out.
Kang Hyun-wook, a professor at the Graduate School of Medicine at Cheju National University, said at a meeting with reporters after completing an autopsy on the deceased from 3pm to 4pm on the 19th, There was no," he said, "there were some scratches, but everyone has it."
He said, "There was definitely a problem with the heart," he said. "The heart was about 50% bigger and heavier than the normal person, and the right ventricle was stretched a lot, so the biopsy was done."
Regarding the aftereffects of a traffic accident mentioned by Haeul Lee, he said, "There was certainly no scar that could lead to death." Professor Kang explained, "Along with the biopsy, we performed a poisonous substance test, sugar level test, blood alcohol level test, etc.," and "the test results are expected to come out within two weeks as soon as possible, and in a month if late."
The police plan to comprehensively consider the autopsy results of the deceased and conclude a final conclusion on the cause of death sooner or later.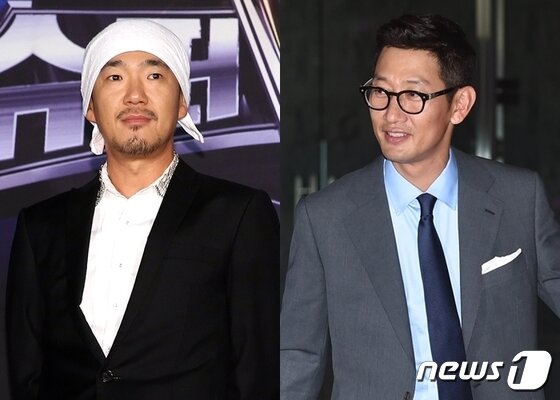 Haneul Lee (left) and Changyeol Kim/News1DB © News1
Earlier, Lee Hyun-bae died suddenly at the age of 48 in Jeju Island, where he was living on the morning of the 17th, and made his music industry colleagues and fans sorrow and sad. At first, Lee Hyun-bae's death was reported as a heart attack, but as a result of his brother Lee Haneul and others going down to Jeju Island to check it, it was difficult to determine the exact cause of death, and an autopsy was conducted on the 19th. The bereaved family is scheduled to hold a funeral after the autopsy procedure is over.
On the other hand, after the news of Lee Hyun-bae's death, Kim Chang-yeol posted a memorial message on his social network service (SNS) on the 17th, saying, "RIP friend, I wish you happier in the sky." However, Lee Hae-neul commented on this article, such as "You killed it," "Devil XX", and angered Kim Chang-yeol, drawing attention to the background.
In the early morning of the 19th, Lee Haeul shot Kim Chang-yeol once again, explaining the reason for posting the comment and the situation in the past through live broadcast on Instagram.
Lee Haneul opened up saying, "Why should my younger brother (Lee Hyun-bae) do business, I don't know why I'm pissed off? Lee Haneul said, "There is land in Jeju Island, and I liked the neighborhood. But there is a guest house, so I can go to rest later, and I can do a guest house, so I bought it." "(Jeong) Jae-yong didn't have money, so I decided to pay her share and live with the three DOCs." I'm doing it," he recalled at the time.
Lee Haneul said, "At that time, Jae-Yong, who had no money, fell and Hyeon-bae came in there, but he sold an apartment worth 230 million won in Incheon and went down to Jeju Island. "I worked by carrying stones and cutting trees myself," he said. However, Kim Chang-yeol suddenly said that he could not pay for the construction. Lee Haneul said, "I was having my wedding reception, and Kim Chang-yeol said,'I thought it would cost 80 million won, but I can't pay 120 million won.' Hyeon-bae came down with all his fortune, but he went bankrupt because of that, and that's why Hyun-bae lived in the Yonsei (nae) house," he added.
Lee Haneul said, "Afterwards, Hyeon-bae was a reporter on Jeju broadcasting because of the cost of living, and one day he asked to drop off the motorcycle because he was doing a part-time delivery job. I couldn't take it," he said. He said, "I may be talking about Gam Chang-yeol because I want to find something to be angry with because it is difficult now, but at least what I said today is a fact, but I didn't subtract or subtract it."
After that, Kim Chang-yeol posted a post on his social media this morning and announced his position. Kim Chang-yeol said, "First of all, I wish the deceased Lee Hyun-bae to abstain from and congratulate him."
Kim Chang-yeol said, "DJ DOC is a group that has been reliant on each other for a lot of time since their debut in 1994 and has grown together." "It is a situation that is careful to bring out the work of a long time ago," he said. He added, "As it is a period of confusion and mourning over the sudden news, I ask you to refrain from speculation and speculation."